Description
Tactical Roll-Up Shooting Mat has been crafted of 1000D double-layered Nylon with waterproof coating for mild to extreme weather. This shooting mat is a great kit for laying on & laying out weapons for use.
It's a great mat that unrolls to a very large mat (7'6"x2'5"), long enough for prone target shooting. The waterproof PU-coated bottom keeps you dry on damp, dew-covered or snow-covered ground. It stays flat when it's rolled out, and there are 6 grommets for staking to the ground to prevent wind from blowing the edges up.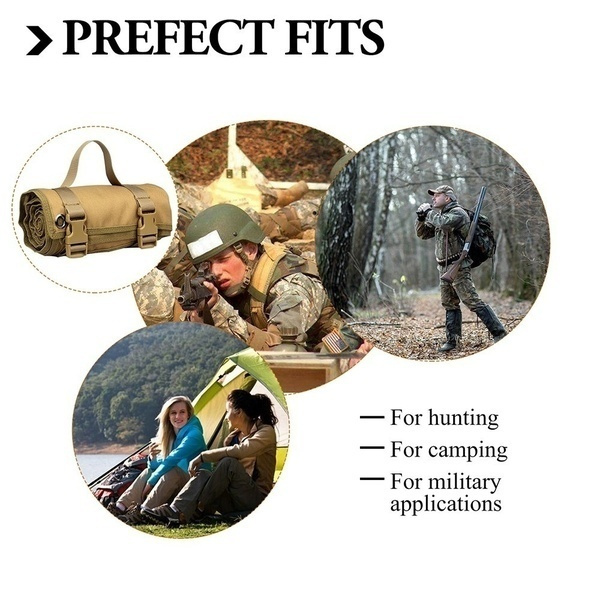 Because of its lack of thickness, it can roll up nicely and clamps securely while still being small and light enough to carry in a pack, and it can also easily be strapped to the exterior of a molle compatible backpack, rifle case, hunting chair, or thrown into the back of your ride.
SPECIFICATIONS:
Molle webbing for securing extra gear.

Easy roll-up with adjustable straps and it is lightweight and portable.

Convenient buckles are easy to untie and buckle on.

Suitable for long-range shooting, hunting, or military applications.