Description
NightPal Waterproof Camouflage Pop-Up Blinds
Spending a night out on the field is challenging in and of itself. However, things become doubly challenging when you don't have the right set of pop-up blinds. Are you an outdoorsman looking for high-quality pop-up blinds? If yes, these blinds by Night pal will prove to be a tremendous option for people, providing them an unparalleled, lightweight, concealment solution.
Perfect for All Seasons
Unlike most camouflage blinds, this one by Nightpal is weatherproof and suitable for all seasons. No matter how tough the weather conditions are, these tents will prove to be more than durable, making sure you can enjoy your hunting trip without any hassle. What makes these pop-up blinds better compared to other ones is that they are waterproof, windproof, and most importantly breathable.
Why Choose Night Pal Waterproof Camouflage Pop up BlindsBottom of Form
- 360-DEGREE VIEW SHOOTING
- EXCELLENT CONCEALMENT FROM MOVEMENT
- SOME SCENT CONTAINMENT
- GROUND BLINDS MADE EASY
- ACCOMMODATE MULTIPLE HUNTERS
- EASY SETUP & TAKEDOWN
- INCREASE YOUR STEALTH
Ample Space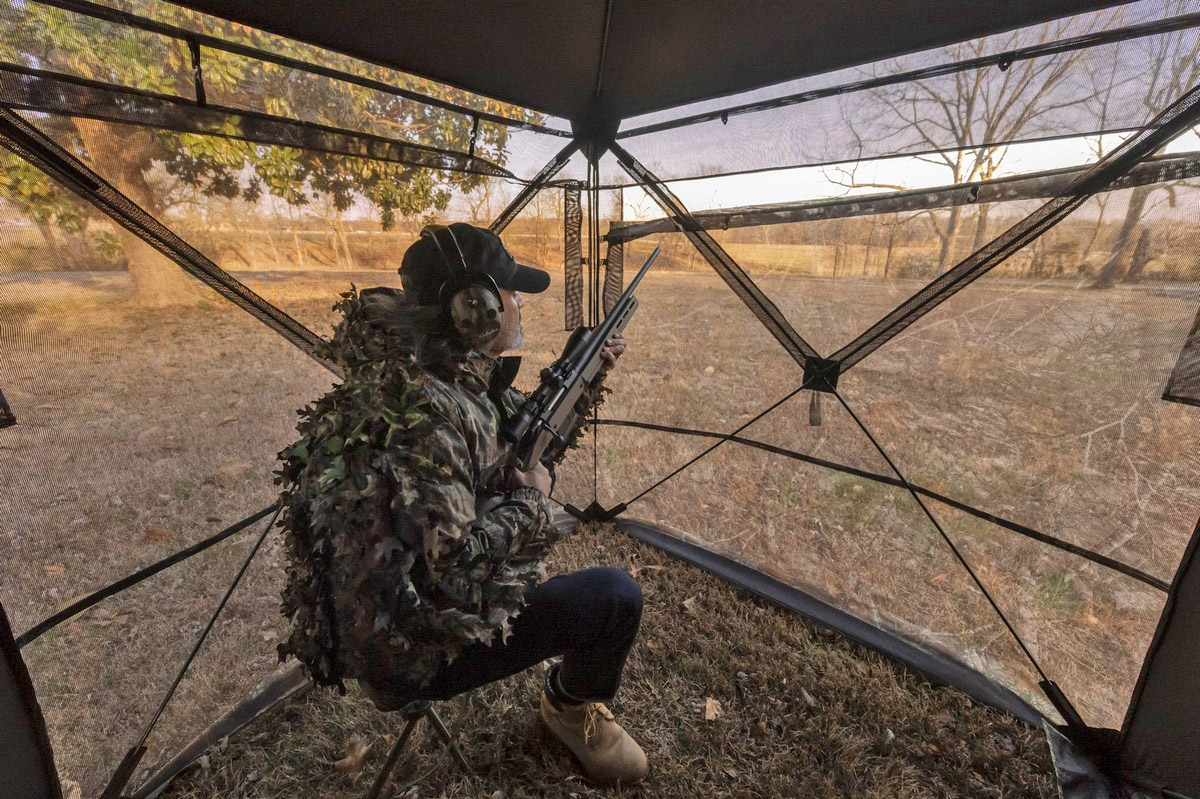 The NightPal camouflage tents are quite roomy, and can easily accommodate two to three people while ensuring they can move around with ease. Small hunting teams carrying around extra gear will especially love these pop-up blinds because of how spacious they are. Pe weather will not influence your normal use - 
 Features
Made of durable and waterproof polyester with a black interior and PU coating to protect you from ultraviolet light.
The weather will not influence your normal use - windproof & waterproof.
Comes with a carrying case that makes it easy to carry to your spot.
The design of the pop-up tent will make the setup easy. The real-tree pattern on the fabric confuses  animals, making sure you and your hunting buddies remain protected
 What's Included
1x Professional Hunting Blind Tent
8x Ground Stakes
4x Tie Down Ropes
1x Portable Carrying Case
1x Small Bag for Stakes and Ropes
1x Manual for General Model
2x Folding Sticks (with Round Model)
Payment & Security
Your payment information is processed securely. We do not store credit card details nor have access to your credit card information.